EXCLUSIVE || November 2021 || SCORE INTERNATIONAL BAJA1000 Pre-Run Tour || Baja Peninsula, Mexico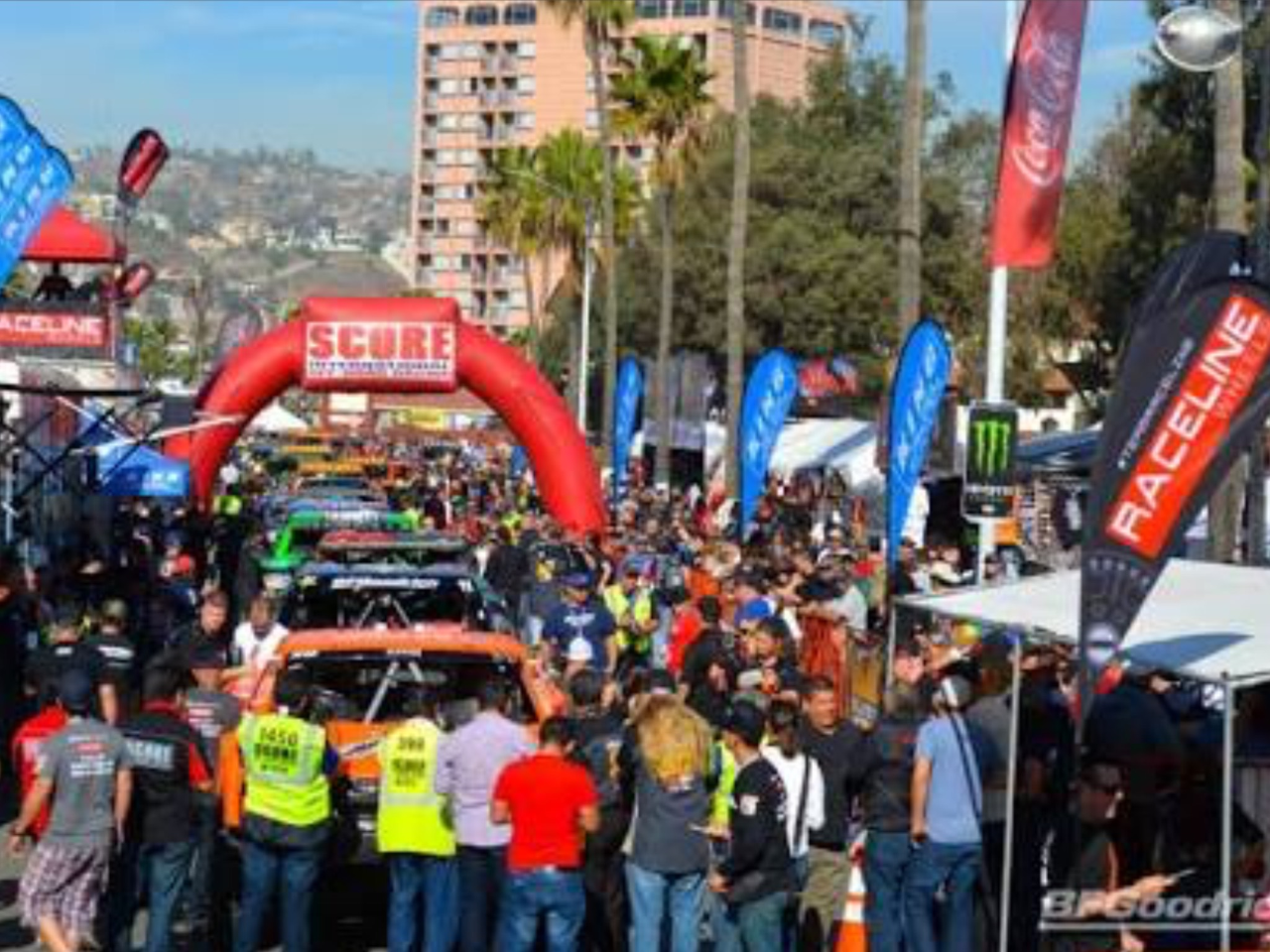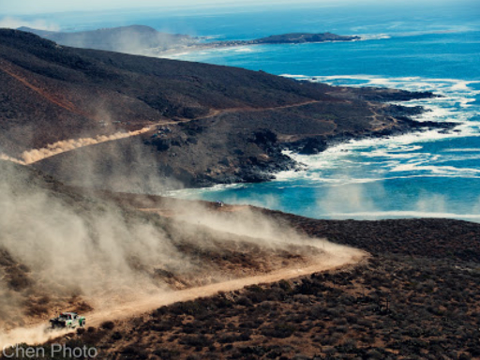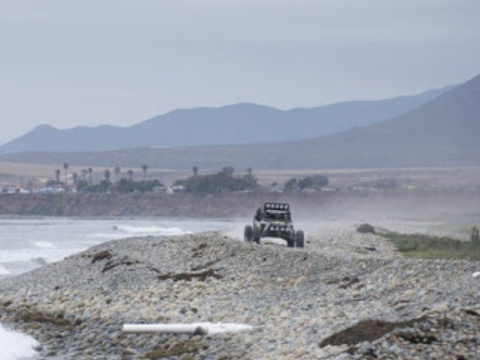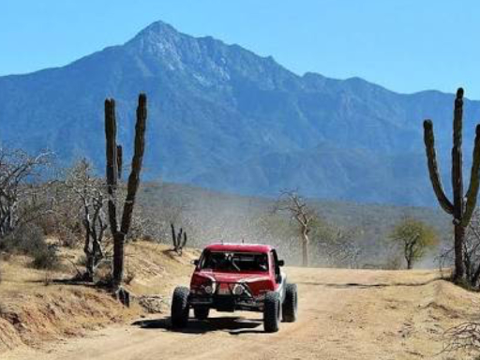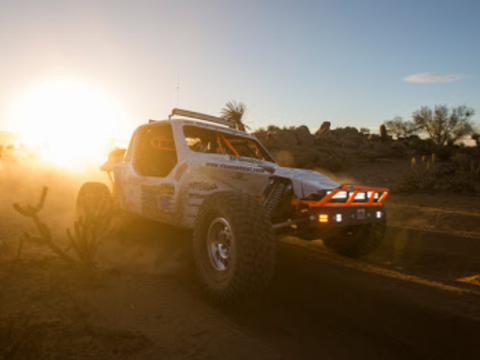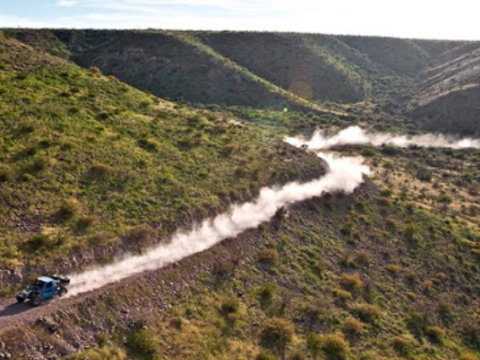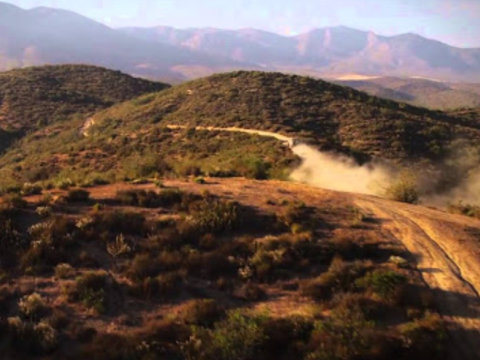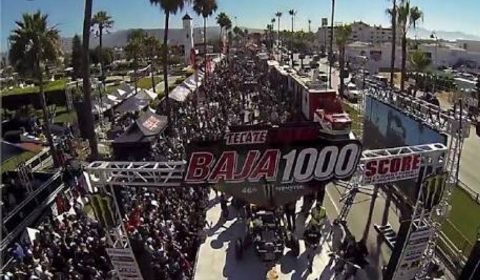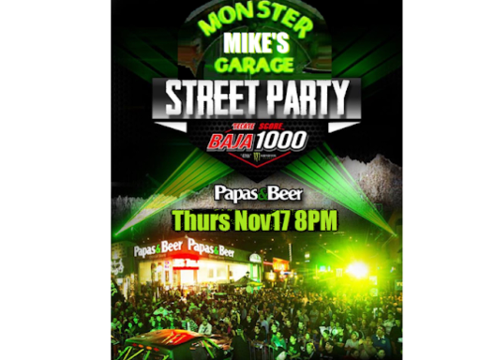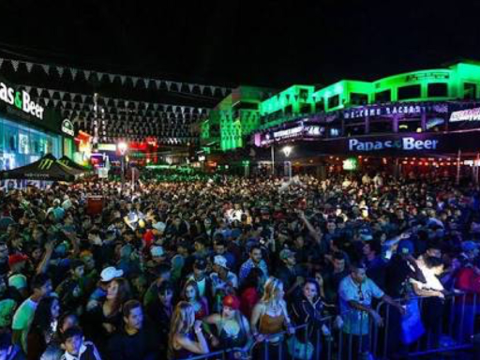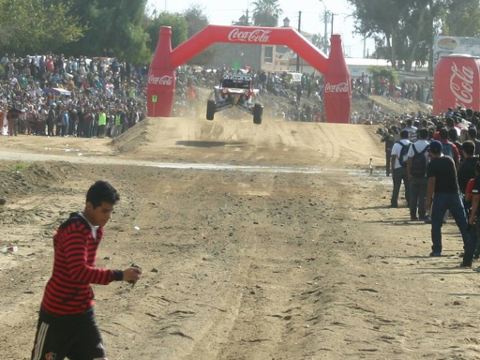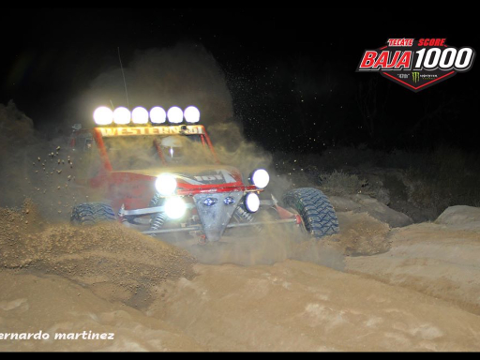 Duration: 8 Days (approx.)
Location: Ensenada, Baja, Mexico and La Paz, Baja Sur
Product code: 2021BAJA
Exclusive 2021 BAJA1000 Pre-Run Tour, Baja Peninsula, Mexico - Point to Point Race for 2021
For 2021 we have put together two packages for the Pre Run Tour and Race;
6 Day / 5 Night Ensenada Start Line only option ($6850 p/person)
Both Tours are fully escorted where you Pre-Run the actual BAJA1000 Course for 2021

The Course Map of the 2 full days of pre-running will be a bit of a mystery until the actual course is announced in October 2020, but what we can tell you is that you will have the time of your life. The people of BAJA are the friendliest, the food is to die for and driving the terrain of the most gruelling desert race in the world is truly a BUCKET LIST adventure. So grab some friends, book your spot and join us in Baja. Numbers are limited.

You will be behind the wheel of a $100,000+ purpose-built off-road race car driving at 70 mph over some of the most challenging yet exciting terrain. Suddenly, a ridge is approaching fast and you feel a rush of adrenaline as you hit the throttle and lift off, soaring through the air like a professional BAJA1000 racer. As you revel in the incredible gravity-defying moment, you peer over the front of the open-wheeled buggy to see the ground rapidly approaching. You're committed now; there's no time to ponder the landing. For those of us in the racing world, this view of Baja is a common experience, though it never gets old.

Day 1 - Sunday 28th November 2021
9am - Transfer to Ensenada, Baja California, Mexico
We will cross the international border 15 minutes south of San Diego for a picturesque drive down the Baja coast. Sweeping vistas of the sparkling blue Pacific Ocean and a quick surfside snack are the prelude to arriving in Ensenada. As you are welcomed by the soaring Mexican flag, enjoy some of the local scenery. This is the Port of Ensenada, where cruise ships bring in tourists by the hundreds. You will get to experience a completely different side of Baja. A brief journey just south of town brings you to the peaceful serenity of our world-famous Estero Beach Resort. Settle into one of the resort's guest rooms, then find your way into the restaurant at 6:00 for your first official "Driver's Meeting." You'll be greeted by a professional guide and receive important route and safety information. You'll make the acquaintance of the Baja Challenge cars with a lap around the track at Estero Beach and afterward, you'll have a chance to socialize with the guides and the rest of the group over dinner.

Overnight - Estero Beach Resort - Ensenada - http://www.hotelesterobeach.com/en/home.php

Day 2 -
Monday 29th November 2021
An early wake up will be rewarded with breakfast, hot coffee and orange juice. Once your baggage is loaded into a chase truck, strap yourself in for the first leg of your Baja adventure. With radio communications checked and the 2.5-litre fuel injected engines warmed-up, we'll head out of Ensenada for the wilds of Baja,traversing on the actual race track with your gps showing you the way any terrain you can think of you will be driving on main roads,silt beds,river crossings,up huge mountains and then alongside the ocean only meters away stopping for lunch and driver changes you wont be able to wipe the smile off your face

Overnight - somewhere on the Baja Penisnula enjoying mexican hospitality and talking about all stories of the day long into the night.

Day 3 - Tuesday 30th November 2021
A gentle knock on the door awakes you to the crisp, clean air of the Baja countryside. The smell of freshly-ground coffee is a fragrant prelude to the Mexican breakfast waiting in the dining room. With meals complete and bags packed, your guide will lead you into one of the most mind-bending trails in northern Baja. You will take in whats around you more today your used to reading the GPS, know the cars handling better and around every bend there is different terrain to tackle, some of the places we stop at you are bound to rub shoulders with some of the riders and drivers you have seen on TV

Overnight - Mission Santa Isabel - Ensenada enjoying eveyone's stories and sharing a life changing experience together through Mexico

Day 4 - Wednesday 1st December 2021
Fully cooked Breakfast
After 2 activities for the day you will have a free arvo and night to explore the local atomposphere Ensenada has to offer
Meet with Roger & Elise Norman, Directors of SCORE INTERNATIONAL where you get a look "behind scenes" of the race and listen to some of the stories from Roger himself, who has won the BAJA1000.
Jimmy Spyrs - Operations Manager - PCI - Race Radios and Weatherman Communications. PCI play a very important role in the Baja as communication is key for such a massive race to run smooth and for emergencies to be sorted. Learn why the GPS is vital in knowing where the course goes, dangers, water crossings etc.
Overnight - Mission Santa Isabel - Ensenada head out into town for a meal with the locals either grab some street food or dine in a flash Restaurant

SCORE INTERNATIONAL BAJA1000 Tech Day - Ensenada
Tech Day is a full day where all cars and competitors line up for the technical Inspections for cars and apparel. Once they pass they receive a SCORE sticker and it is race time.

You won't know where to look, hundreds of race cars lined up in the main street, live bands, dancers,1000's of spectators, bars, merchandise tents, buritos and coronas, get some autographs from your favourite teams and share some of your stories with them about your pre-running - It is an incredible atmosphere and you'll be in the thick of it all day.
At 7pm the drivers briefing will be in held at the Hotel Riviera del Pacífico at the start line in Ensenada, you are welcome to attend with Chris where all the drivers and riders are in the one location.
Finish the day off with the Monster Energy Party in the heart of Ensenada, it's PARTY TIME!!

Overnight - Mission Santa Isabel - Ensenada

Day 5 - Thursday 2nd December 2021
Fully cooked Breakfast

SCORE INTERNATIONAL BAJA1000 Race Day Ensenada
The bikes leave around 5am, Cars are off the line around 10am, make sure you get there early to meet the drivers up close in their cars, your head will be in a spin with 900 HP trophy trucks smoking it up, blasting off the line, choppers circling the streets, buggies and trucks jumping into the famous drain section and then full noise over the Coca-Cola jump where there is over 100,000 Mexicans lining the drain to see the action and you are right there pinching yourself is this for real! it doesn't get any better than this!!
Day 6 - Friday 3rd December 2021

Fully cooked Breakfast
Today we drive from Ensenada to San Diego which means the end of the Tour with Aussie Baja Tours.
Aussie Baja Tours are proud to offer this exclusive Tour to our Guests. Combined with the best operators in Baja and the knowledge that our Team have collected over the years we know you will have the time of your lives down in BAJA. We say this is a 'once in a lifetime' opportunity to experience BAJA but we think you might go back to BAJA again in your lifetime. It is truly captivating.
We look forward to welcoming you soon!
Chris & Kaitlin Western
INCLUSIONS
Fully escorted by the best guides

All Transfers (and intra Mexican flights if applicable)

5 nights Accommodation

Dinner 3 nights

Lunch 2 days

3 day/2 night Baja Course Driving Experience (This includes insurance for the vehicles you drive on the Course)

3 days of SCORE International Activities

Team Polo Shirt
NOT INCLUDED

Flights to and from Australia/USA

Travel Insurance

Tips
THE NITTY GRITTY

Travel Insurance
Please note that Travel Insurance is required to join us on this tour. We have used and also claimed with World Nomads in the past. We recommend you check out their website and what they offer, you can also cover extra things like laptops and go pros, phones etc https://www.worldnomads.com
Insurance is included in the cost of the Tour for the Baja Driving Section on Days 1-3
ACCOMMODATIONS
We have partnered with Hotels and Resorts that meet our standards of service.
Room Options
Double Occupancy
Double occupancy pricing is the price for (1) person to stay in a shared (i.e. double) room. In other words, each person staying in that room will pay the posted double occupancy rate. If you're a couple or friends traveling together, please know that you'll each pay the double occupancy rate.
Single Occupancy
Need some alone time? We hear you. That's why we offer single occupancy rooms. The single occupancy rate is what you will pay to have the room all to yourself. Please enquire directly for the cost of this single supplement.
FREQUENTLY ASKED QUESTIONS
1. WHAT IS THE WEATHER LIKE IN BAJA?
For the most part, the weather in Baja North will be very similar to the conditions in Southern California. However, during the winter season (November to March) some areas of high elevation that we may drive through can get very, very cold and wet. Please check weather conditions prior to coming on the trip. Rain gear is recommended during these months.
2. WILL I NEED A PASSPORT?
Passports are required to enter Mexico and then re-enter the United States. It is your sole responsibility to have the appropriate documentation for re-entry into the U.S. We also advise to always have your passport on you in a passport pouch.
3. WILL I HAVE MOBILE PHONE COVERAGE?
Typically, you will have coverage in Ensenada and surrounds, although the mobile phone coverage in Baja as whole sometimes goes on the blink. Some overnight stops will have coverage . However, when working, you will actually be surprised of some places that you will get coverage. Make sure that you advise your service provider that you are going to be in Baja, Telstra have special packages that include unlimited text and calls plus 200mb per day for $10 per day, you may need to make some special arrangements prior to your trip. In case of emergency, your guide will have a satellite phone.
4. WHAT HAPPENS IF I DO NOT ARRIVE AT THE TIME DESIGNATED?
We recommend that your flight arrive before 11:30am. A guide will be waiting with the bus at San Diego International, Terminal 2 by the Lindbergh Statue. The bus will leave promptly at noon. In case your flight is delayed, please contact us immediately at and we will inform the guide. We will make other arrangements to get you down to Ensenada, unfortunately there might be additional costs incurred with arranging other transportation. Overnight in San Diego the night before would be a sure way that you connect with the transfer to Ensenada.
5. MONEY MATTERS
You will still need some USD to cover alcohol, souvenirs and gratuities. Mexico still loves dollars, however you will probably get a better exchange rate if you change your dollars at a bank or exchange house. In Mexico, many banks will no longer exchange US dollars cash without depositing into an account. You can also bring peso to spend and credit cards are widely accepted. You can use a travel card or credit card to withdraw money from an ATM.
6. WHAT HAPPENS IF I DAMAGE THE VEHICLE?
We offer our guests the opportunity to experience an activity using a $100,000 off road vehicle. We expect guests to treat equipment with respect and care. It is imperative you understand you will be financially responsible for all damages incurred to the vehicle as a result of your miscalculations while driving. If you make an error, your guide will fill out a damage report for you to sign and process. While your guide can create a rough damage estimate, he cannot give you the exact cost as the vehicle will need inspection at our shop at tours completion. Upon returning home you will receive an email invoice directing you on payment methods.
7. CAN I BUY VEHICLE DAMAGE INSURANCE?
Most guests do not want to be held responsible for replacing large portions or an entire vehicle in the event of a catastrophic incident. With this in mind we offer each guest "vehicle damage insurance" included in the price of the tour. The insurance excess is $3000 applicable per incident.
8. ALCOHOL
We offer a complimentary drink at the end of each day of your tour. Clients are responsible for any additional alcohol charges. It is recommended each group elect a member to be the group "banker" in charge of managing bar tabs for the group and collecting money from the group members to pay the bill.
9. IS THE WATER OK TO DRINK?
We provide bottled water and you can also purchase. Ask your guide.
10. SHOULD I TIP?
Questions regarding crew tips are commonly raised. As with any service business, while gratuity is not required, it is always greatly appreciated and in most cases well deserved. Our staff members work hard to serve you and make your Excursions safe, comfortable, and exciting. Please direct all moneys to your guide(s). Guide(s) will distribute to the crew making sure all team members are rewarded for a job well done.
11. WHAT IS THE NERFING/EQUIPMENT ABUSE POLICY?
Nerfing, bumping or touching of vehicles for any reason will not be tolerated and will result in your driving privileges being revoked on an immediate basis. We reserve the right to refuse service if the equipment is being abused or if the client is endangering himself, others or property.
We look forward to welcoming you in November 2021